If you're concerned about your skin's condition, visit ACSEINE
At ACSEINE shops in department stores,
our staff offers specialized counseling based
on a knowledge of skin physiology.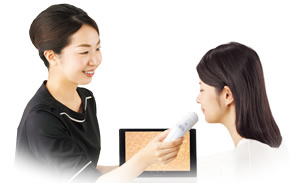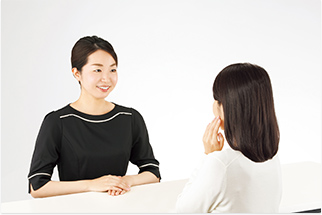 After hearing your concerns, a staff member will perform both a visual and tactile check of your skin condition. They will then use a microscope to magnify your skin's surface x 50 in order to check the skin more closely.
They can check details of your skin's condition, such as the condition of fine lines and pigmentation, that can't be determined just by looking at it or touching it.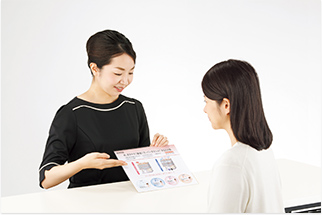 What can you do to keep your skin in a healthy condition?
A staff member will offer advice based on skin physiology.
They will present a plan for total care tailored to your individual skin.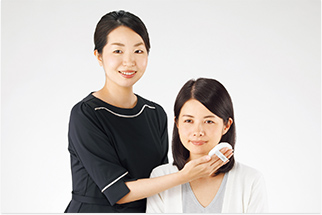 ACSEINE has a wide array of foundation and makeup products that carefully coat each and every dye that is a potential allergen.
Moreover, we also provide makeup advice for skin that suffers frequent breakouts. We also offer makeup service for those who want it.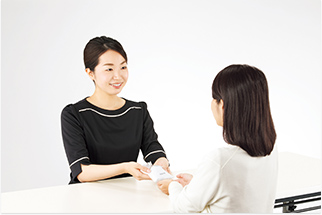 All of ACSEINE's cosmetics are hypoallergenic, but some people may feel unsure without actually trying the products for a few days to know whether they truly agree with their skin or not. We let you try a sample first and make sure it agrees with your skin.